Record Store Day is coming
12.04.2010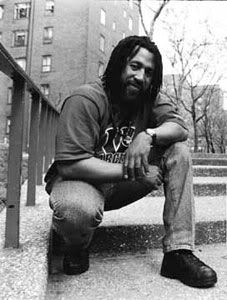 This Saturday the 17th it's Record Store Day, a day to celebrate your local vinyl pusher, and support the format that shaped the first music industry, and created its own one in the process. Where would we be with no DJ Kool Herc and a set of old records at a block party?
In Dublin it's not that easy to find out what's happening this year, apart from a list of exclusive releases on the day from Universal records. According to the page for Dublin on the official website the following shops has things happening:
If you like your vintage vinyl it's also worth mentioning the flea market in Ranelagh on the 17th, and if the weather next weekend looks anything like what it did this weekend, that's where you'll find me getting my fingers dusty.
Comments
Thomas | web / 11:06 / 16th of april / 2010
Thanks for the reminder of Record Store Day! I might go check out the local record store (Repo Man)—-they observe the Records Store Day and celebrate their three year birthday on Saturday.
zhangcaiyun99 | web | @ / 7:33 / 9th of september / 2010
Brandon Jennings, Andrew Bogut and most of the other Milwaukee Bucks players will be returning Tuesday as informal workouts begin at the Cousins Center training facility, with the start of training camp about three weeks away.
CHEAP WOW GOLD
But a few players already have been working out, including rookie forward Larry Sanders and second-year forward Jon Brockman. They have been putting in time with coaches Kelvin Sampson, Bill Peterson and Adrian Griffin.
http://www.eneyes.com/
"I definitely want to get some conditioning in," Sanders said after a recent workout. "I don't want to use training camp to get in shape. And it's good just to get settled here in Milwaukee."
http://www.jok3wow.com/
The 6-foot-11 Sanders made a solid showing in the Las Vegas summer league as he averaged 14 points, 8.4 rebounds and 3.2 blocks in five games with the Bucks squad.http://www.pop4inf.com/